Size of lid: 12.75" x 25.0" with rounded corners.
Product Details
The original spa lid is no longer available for multiple colors including but not limited to: Azure, Bluegrass, Emerald, and Silver.
Please call for questions on filter lids, these are made to order and can take a min of 12+ weeks.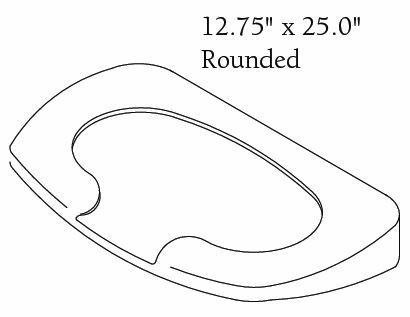 Used for the following models:
05/19/2016-1/22/2019 880 Series
04/2013+ 780 Montclair
2008+ 780 Series
2007 Hamilton/Chelsee/Certa
2007-03/2013 Camden
2000-2005 Metro DOES NOT FIT THE 2006 Metro
2000-2006 Palermo, Bahia, Cayman, and Caprio Models
2000-2005 Lagunas, Aruba and Cyprus Model
2005-2007 Solo