Baqua Spa Sanitizer with Stain and Scale 16 oz
The principal chemical in the Baqua Spa Water Care System. A bromine-free, chlorine-free liquid sanitizer that provides effective control of bacteria and protects against staining and discoloration due to metals.
Features:
Chlorine-free
Bromine-free
Advantages:
It stores indefinitely, is highly stable in elevated temperatures, and lasts longer than bromine- or chlorine-based sanitizers.
Instructions: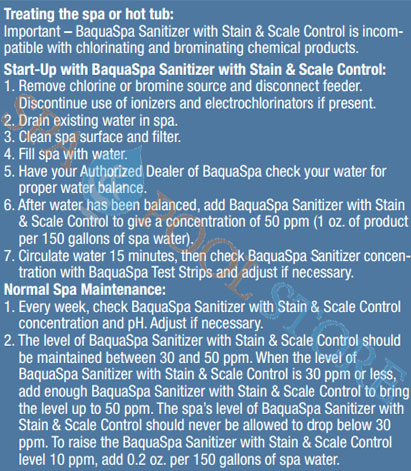 Ingredients: